5 tips for skin cancer prevention and early detection from your Clarence, NY, dermatologists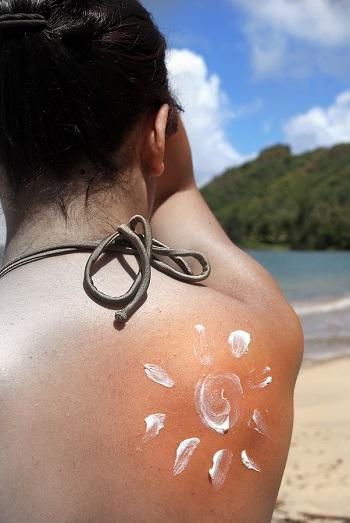 There's a lot you can do to protect yourself from skin cancer, or catch it early so that it can be treated effectively. Dermatologic Center for Excellence, which is located in Clarence, NY, offers skin cancer screening and diagnostic services to their patients. Dr. Anthony Dee is one of the finest doctors in Clarence, NY. Here are five tips for skin cancer prevention and early detection.
1. Use SPF Every Day
Sunscreens are designed to reduce your risk of skin cancer and allow you to enjoy the sun without worry. Use a sunscreen that has an SPF of at least 30. When you are going to be outside, apply sunscreen to all skin that will not be covered by clothing. Reapply every few hours, or after swimming or sweating.
2. Cover Up When Outside
Clothing protects you from the sun's harmful ultraviolet rays. When going outside wear long‐sleeved shirts, pants or long skirts, UV-blocking sunglasses, and wide-brimmed hats. Wide-brimmed hats provide more protection than baseball caps or visors do. You should also consider investing in clothing that is specially designed to protect skin from the sun's rays.
3. Avoid Sunbeds
Think indoor tanning beds are safe? Think again: indoor tanning beds expose users to two types of UV rays, UVA and UVB, which damage the DNA of skin cells and could lead to skin cancer. Every time you tan in a sunbed, you increase your risk of getting skin cancer. If you want that sun-kissed glow, consider sunless tanning products.
4. Do a Skin Self-Exam
You should do a skin self-exam once a month, so you can find any changing or new lesions that might be precancerous or cancerous. By checking your skin once a month for moles and spots that might be signs of early skin cancer, and bringing those changes to a medical professional's attention, you can play a key role in protecting your life. 
5. Get a Cancer Screening
Get a yearly skin-cancer check by a dermatologist. A skin cancer screening is a visual inspection of your skin by a doctor. No blood work is conducted at a skin cancer screening. Annual skin exams are the key to diagnosing the disease at an early stage, when it's most easily cured.
Skin cancer protection and detection starts with you! Don't wait another minute. Call Dermatologic Center for Excellence at 716- 636-3376 right now to schedule your annual skin cancer screening in Clarence, NY. A simple skin cancer screening could save your life!