Worried about skin cancer? Skin cancer is a disease in which the skin cells grow out of control. It comes in three major types: squamous cell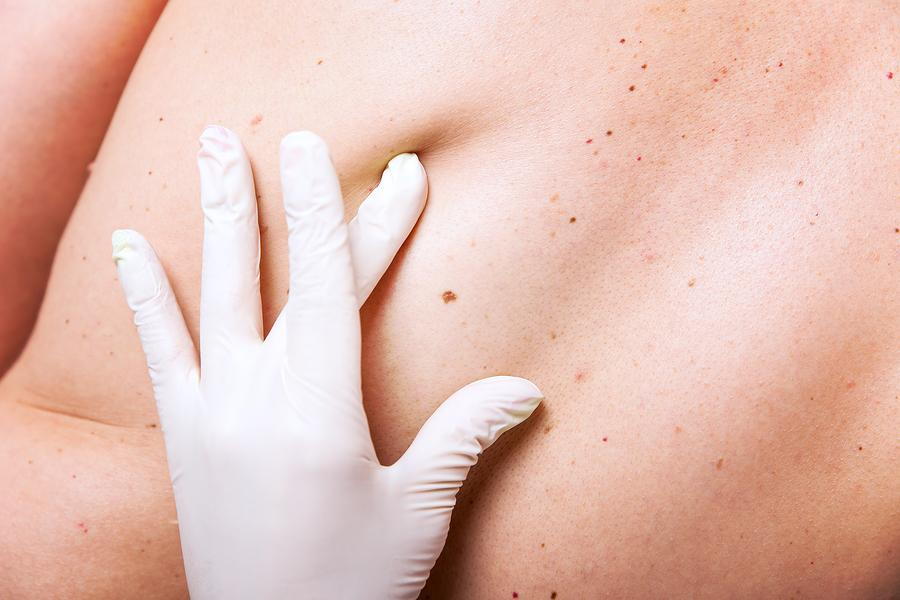 carcinoma, melanoma, and basal cell carcinoma. Other less common types of skin cancer include Kaposi sarcoma and actinic keratosis. Led by Dr. Anthony Dee, Dermatologic Center for Excellence (located in Clarence, NY) offers cancer screenings to their Buffalo area patients. Here are 5 signs that you should visit our office for an examination.
1. A New or Changing Mole- People generally think that cancer on the skin comes in a brown color. However, this is not always true. Non-melanoma skin cancers, such as basal cell and squamous cell are not typically brown. Even melanoma can appear as red or pink. If a mole, spot, or growth is new or changing, show it to a dermatologist—the sooner the better!
2. An Itchy Patch of Skin- Skin with an excessive irritated sensation may be a sign of cancer, for the body's inflammatory response could be a reaction to abnormal cells making up the skin cancer. If you have itchy skin over a small area, it's best to bring it to your dermatologist's attention.
3. A Scrape That Won't Heal- Harmless scrapes can be caused by numerous things. However, a scrape that appears out of nowhere could be a sign of something serious, such as the early stages of basal cell or squamous skin cancer. If a scab or sore persists for one month or longer and doesn't heal as expected, schedule an appointment with our Buffalo office.
4. A Pimple-Like Growth- Most sores turn out to be as harmless as a blemish. However, if a sore is growing, bleeding, and not healing, it may be a sign of skin cancer. If you notice a pimple-like mole or growth that's reddish in color and mutating, make an appointment with your doctor right away.
5. A Mole That's Fading Away- Another sign of skin cancer is when a brown mole starts to lose its color. A disappearing mole may begin as a flat spot, then get pale, and eventually disappear. Despite the popular belief that a mole has to be changing colors, especially turning dark, to be skin cancer, even a mole that's losing color could be a sign of the condition.
Skin cancer can be serious and sometimes deadly. Annual skin exams are the key to diagnosing the disease at an early stage when it is most easily cured. Call Dermatologic Center for Excellence's Buffalo office at (716) 636-DERM (3376) today to schedule your annual skin cancer screening. A skin cancer screening could save your life!